How to Make Press-On Nails Last Longer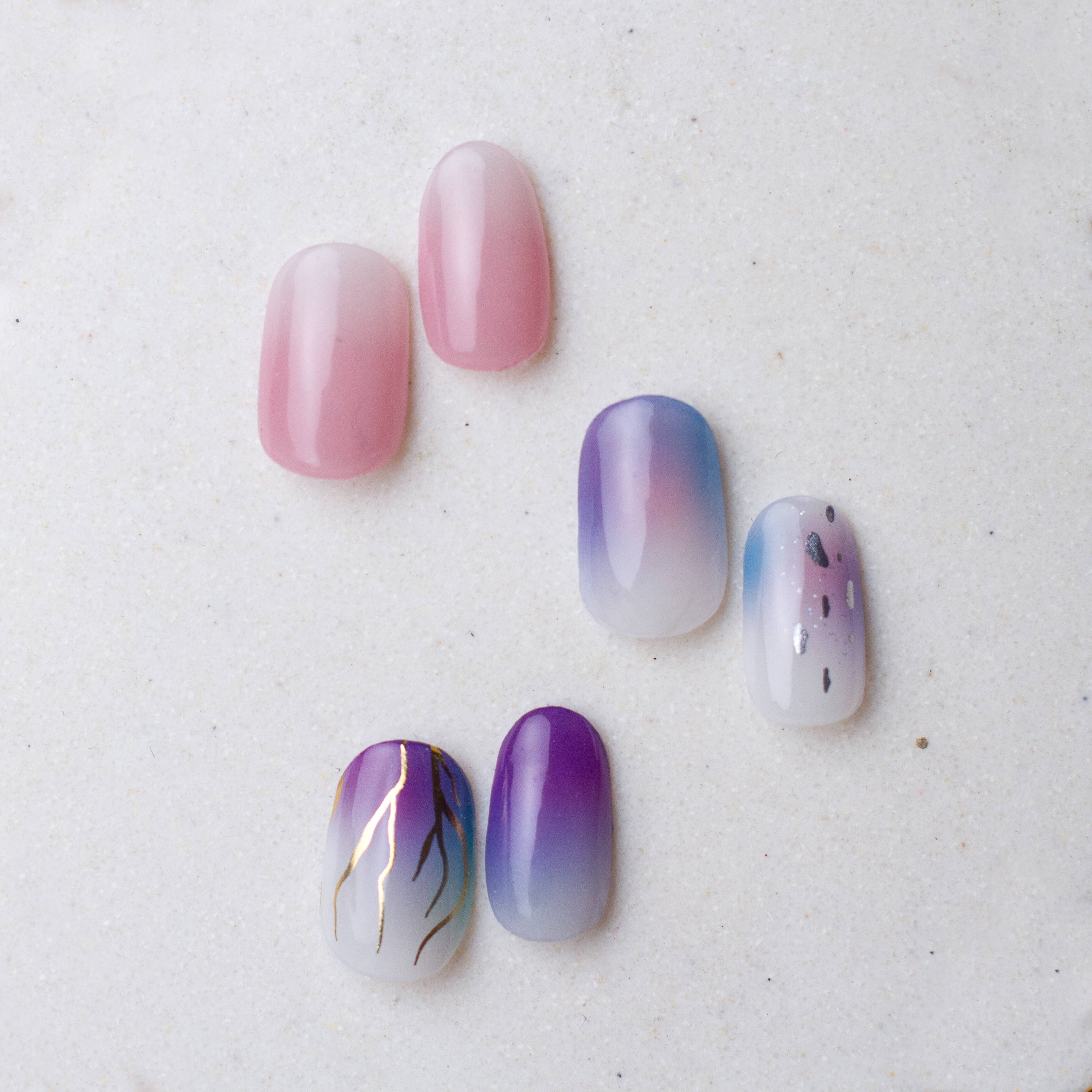 Press-on nails are artificial nails that are made to go over your natural nails. They come in tons of different styles and colors, and they typically last anywhere from ten days to two weeks when applied correctly. Sometimes, though, they can fall off or chip within a matter of days. This is usually caused by improper application or lack of care once the press-on nails are applied. Want to rep your manicure for as long as possible? Here's how to make press-on nails last longer!
​​Elevate your nail game with our exquisite, hand-painted gel strips, crafted with meticulous attention to detail and a deep understanding of color theory. Embrace your individuality and choose from a diverse range of designs, from bold and vibrant to subtle and sophisticated – there's something for everyone
Use High-Quality Press-On Nails & Glue
If you start with high-quality products, your manicure is more likely to last longer. A quality press-on nail should come in a variety of sizes and should be durable yet soft enough that you can file them to the proper size and shape.
Even if your press-on nails come pre-lined with adhesive, it's a good idea to add a high-quality glue to really help them stick. A nice nail glue should dry fairly quickly and should provide enough adhesion for your nails to stay put for up to two weeks. You can also use this nail glue to make any on-the-go fixes just in case your press-on nails do start coming off.
It's important to measure your nails and make sure you're buying a press-on set that you can file to fit. If your press-on nails are too big or too small, you're going to have a hard time keeping them on for a long period of time.
At Smitten Tips, we offer 12 different size options for small and wider nail beds.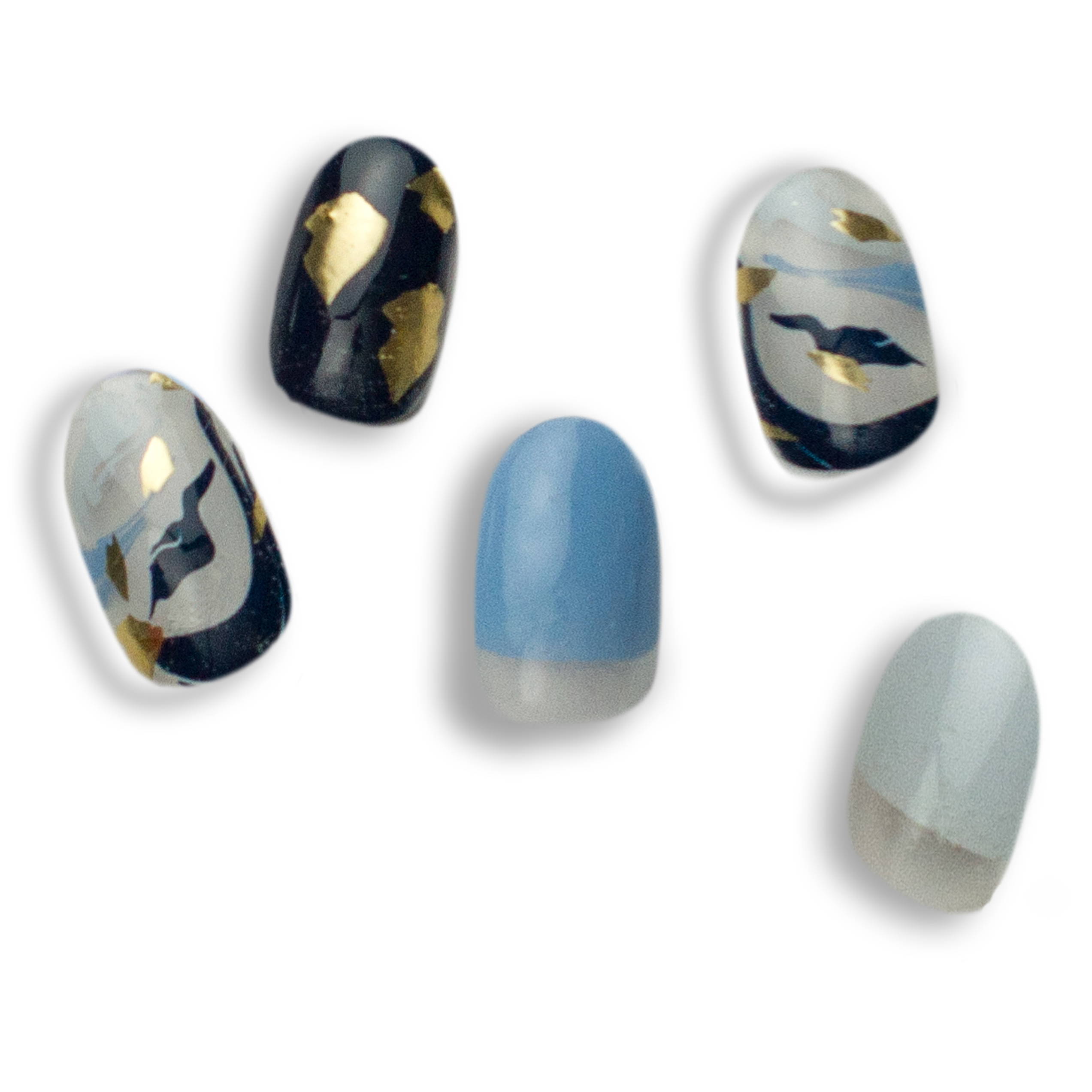 Indulge in Luxurious, Hand-Painted Gel Strips with Unmatched Detail and Inclusivity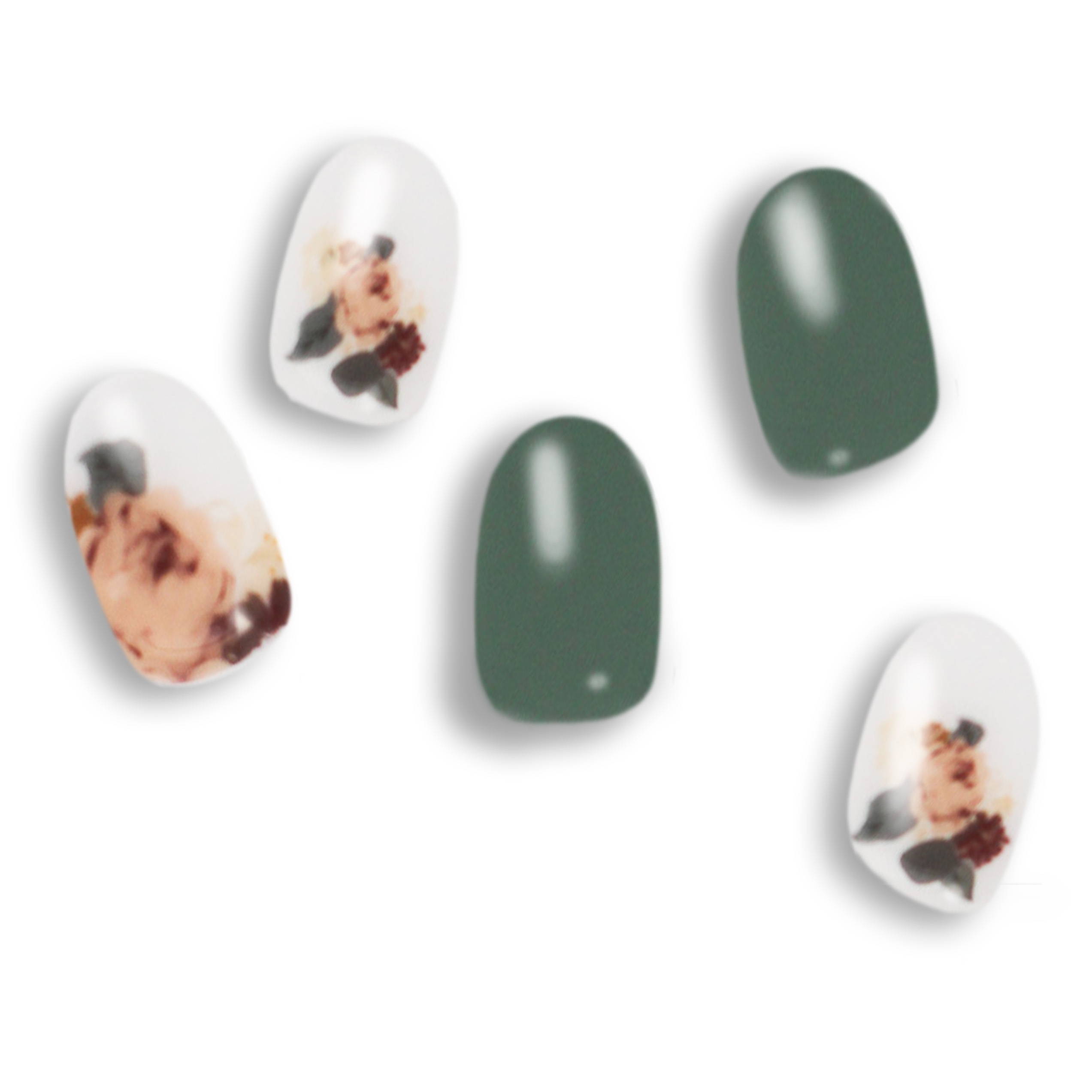 Discover Your Signature Nail Style Today – Unleash Your Creativity with Our Inclusive Gel Strips!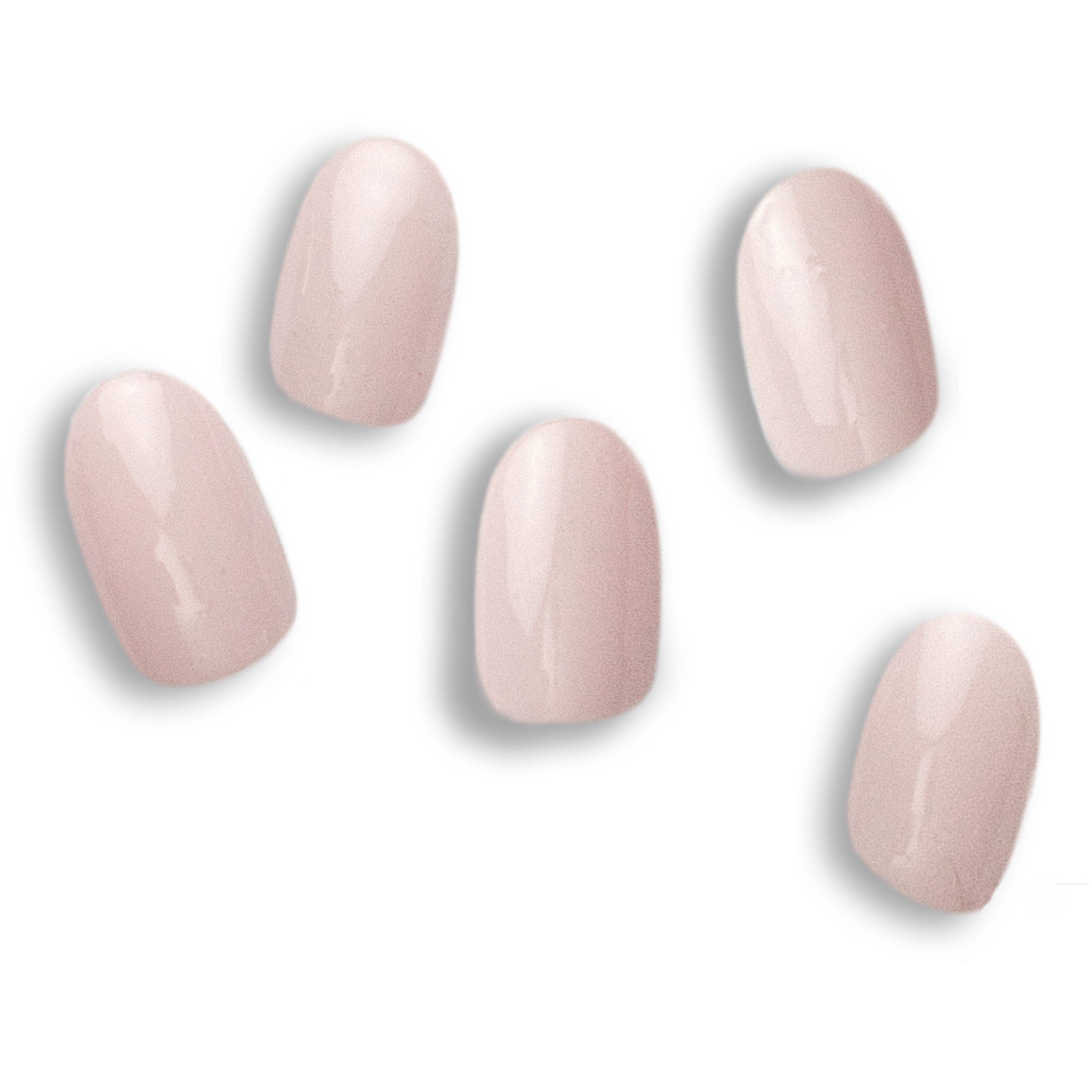 Find your new everyday look—or be ready for any occasion—with a full range of solid color nail polish strips!
---
Choose the Right Shape & Length for Your Lifestyle
Really think about how much you use your hands and what you use them for on a day-to-day basis. If you're constantly washing dishes, long stiletto nails are probably not the right fit for you and will likely break after just a few days of wear. If you aren't engaged in a lot of manual labor, you can probably get away with press-on nails that are a bit longer and more tapered.
It all depends on what works best for you! There are dozens of lengths and shapes to choose from.
Prep Your Hands & Cuticles
Sometimes we tend to forget about our hands and cuticles when we're applying press-on nails. It's extremely important to moisturize your hands and especially your cuticles before a press-on nail application. This will ensure the press-on nails can firmly bond to your nail bed, which will make them last much longer. All it takes is some cuticle care and an application of cuticle oil or another moisturizer.
Prep the Surface of Your Nails
A little care prior to application can go a long way to help your new manicure last:
Dehydrate. First, dehydrate your natural nails and get rid of the oils with alcohol or acetone. You can either use pre-soaked pads or a bottle and a cotton round to do this. Dehydrating your natural nails will ensure the press-on nails have a pristine surface to bond to, which means they'll stick longer than if your nails were dirty during the application.
Buff. Buffing is another important step to take if you want your press-on nails to last as long as possible. Simply take a buffing tool and rough up the surface of your natural nails. This will give your nail glue and press-on nails something to really stick to for an extended period of time.
Base Coat. A high-quality base coat can also protect your nails when using nail strips. The base coat provides a smooth, protective barrier between the adhesive and your natural nails, helping your nails to last longer while preventing discoloration. Enriched with nourishing vitamins and minerals, Smitten Prep & Protect Nail Base Coat nurtures your nails and cuticles, strengthens weak and brittle tips, and promotes healthy growth.
Dry. Completely dry your nails after you prep them and before you start the press-on application. This is another step that will help the press-on nails bond to your natural nails and stay on for longer.
Apply Your Press-On Nails Correctly
If you don't apply your press-ons correctly to begin with, there's a good chance they won't stick in the long run. Make sure to apply the press-ons at a downward angle with just a drop or two of glue in the middle of your natural nails. Really press down on them for at least thirty seconds to a minute help them bond with your natural nail.
Check out the Smitten Tips How-To Guide for step-by-step instructions!
---
Once you've applied the press-on nails, add a high-quality top coat to make your manicure shine. This step will also extend the wear of your press-ons, helping to protect them while creating a smoother look.
At Smitten, we offer both a Matte Top Coat and a Gel Top Coat, so you can choose your favorite style.
Avoid Submerging in Water
After applying your press-on nails, it's important that you avoid submerging them in any kind of water for at least 24 hours. Soaking your press-on nails in water could potentially weaken them and break down the glue bonds, cutting your manicure's staying power down significantly.
Remove By Soaking in Warm Water
When you're ready to remove your nails, soak them in warm water. This will minimize any damage done to your natural nails, and you'll most likely be able to reuse the press-ons as well! This will extend the overall life of your press-on nail set.
Step Up Your Nail Game with Our Exlcsive Hand-Painted Gel Strips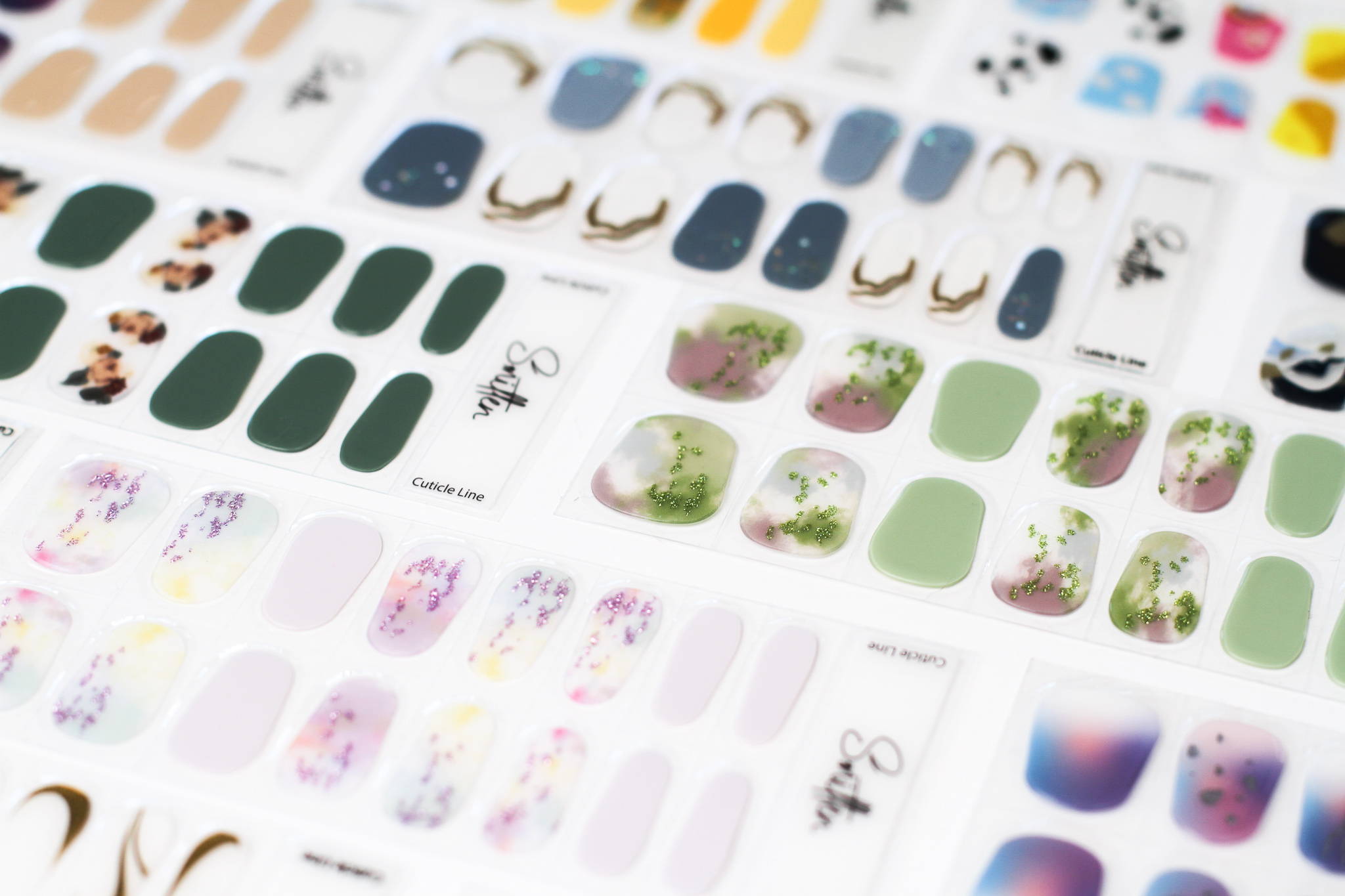 Smitten Tips gel nail polish strips make it easy to get the perfect at-home manicure in minutes. Made with real nail polish, our nail strips feature a semi-cure formulation for better fit and durability that lasts up to 14 days!
Key Features
Semi-Cured. Our semi-cured formulation provides superior durability and a better fit. Get the salon look without all the chemicals.
Length? Yes! Our nail strips are designed to beautifully elongate your hands.
Small Batch. Small batch production ensures the highest level of quality.
Size Options. Our products come with 12 size options so you can get the best fit every time.
Multiple Applications. Each set comes with 30 strips for up to 2 applications.
Mirror Salon Finish. Get a professional nail salon look from your own home, in minutes!
Exclusive Designs. Stand out in style with our exclusive, limited-edition collections
Don't Miss Out – Explore Our Stunning Hand-Painted Gel Strips Collection Now! Shop Now
---