Our First Pop-Up Experience at First Thursday in Portland's Pearl District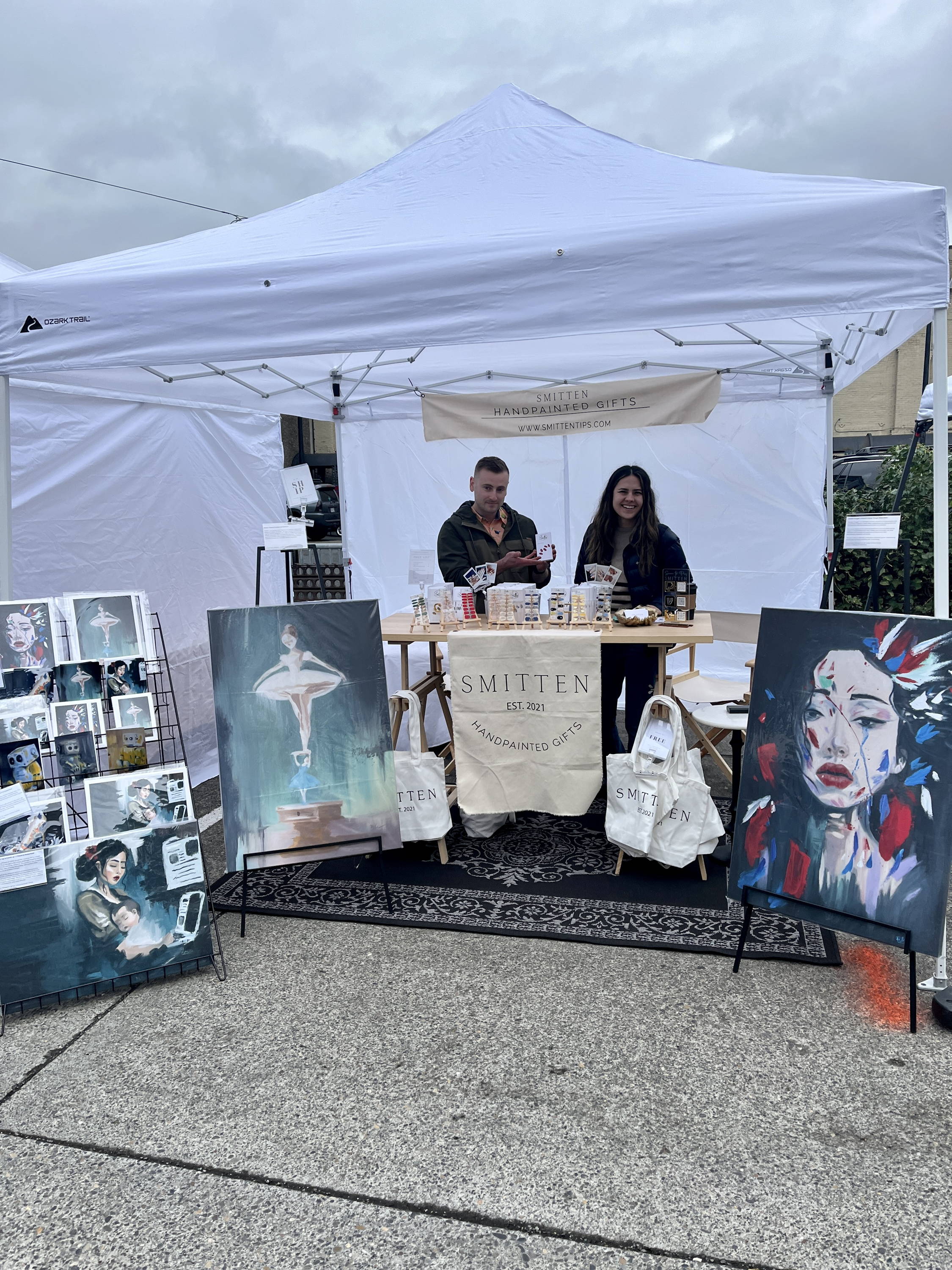 First Thursday in Portland's Pearl District: A Melting Pot of Creativity and Inspirations
First Thursday is a monthly art event held in Portland's Pearl District, which brings together artists, galleries, and the community to celebrate creativity and cultural expression. The event typically attracts a diverse crowd of art lovers, local residents, and tourists who come to explore the unique artworks, artisan crafts, and innovative products showcased by various vendors.
---
Our Journey to the Pop-Up: From Preparation to Execution
As we geared up for our pop-up debut, we invested weeks in preparation, fine-tuning our display and ensuring our products were ready to captivate visitors. Despite our efforts, we encountered a few hiccups on the day of the event. Thankfully, our resilience and the support of incredible friends helped us overcome these obstacles and deliver an unforgettable experience.
---
The Power of Connection: Sharing Art and Stories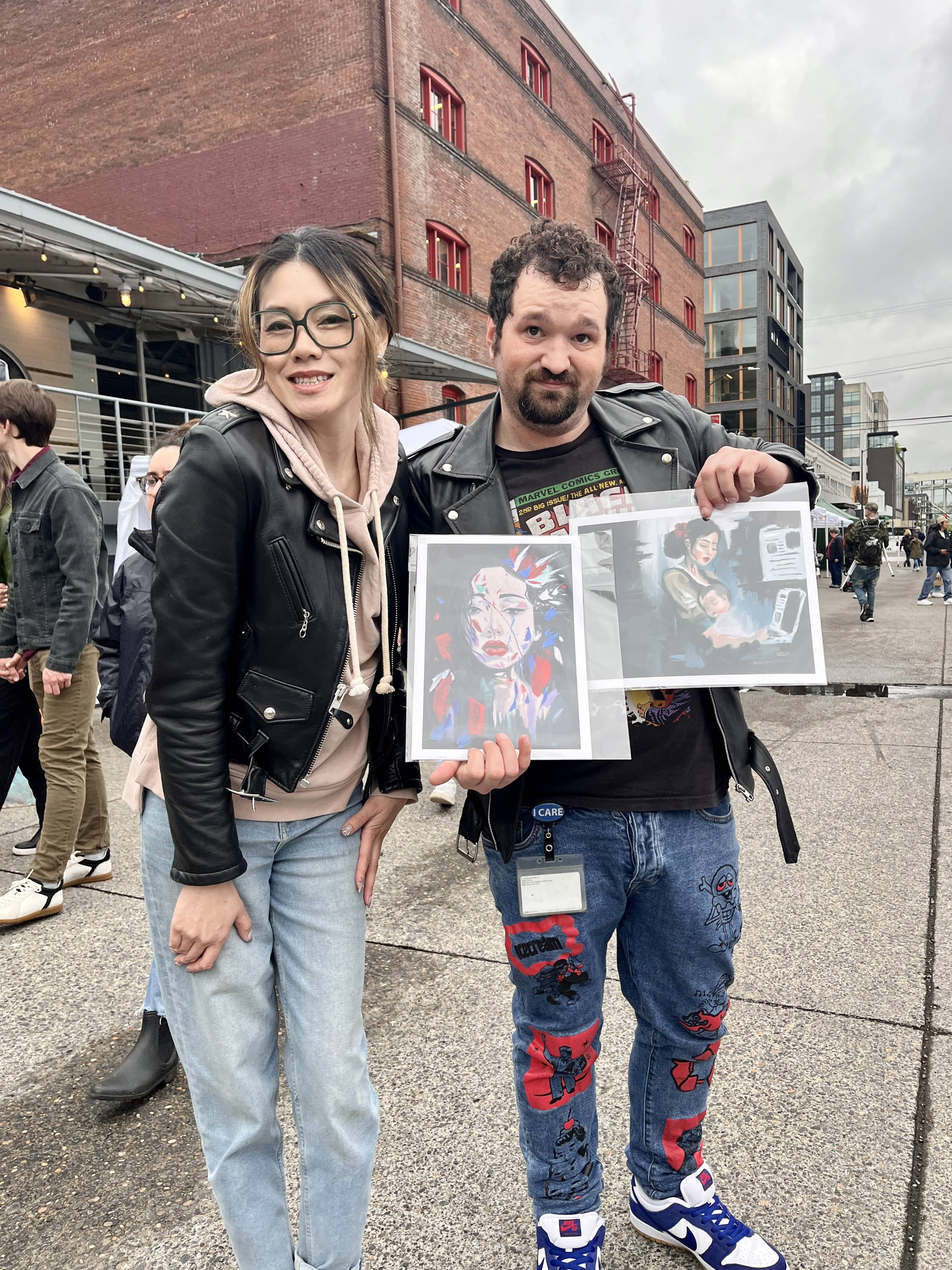 Sharing my artwork can be nerve-wracking, but the positive response we received made the experience worthwhile. One visitor praised our work as the best she had seen among all the galleries. Our unconventional break-up cards brought smiles to people's faces, and we connected with other talented makers who shared tips for attending similar events.
---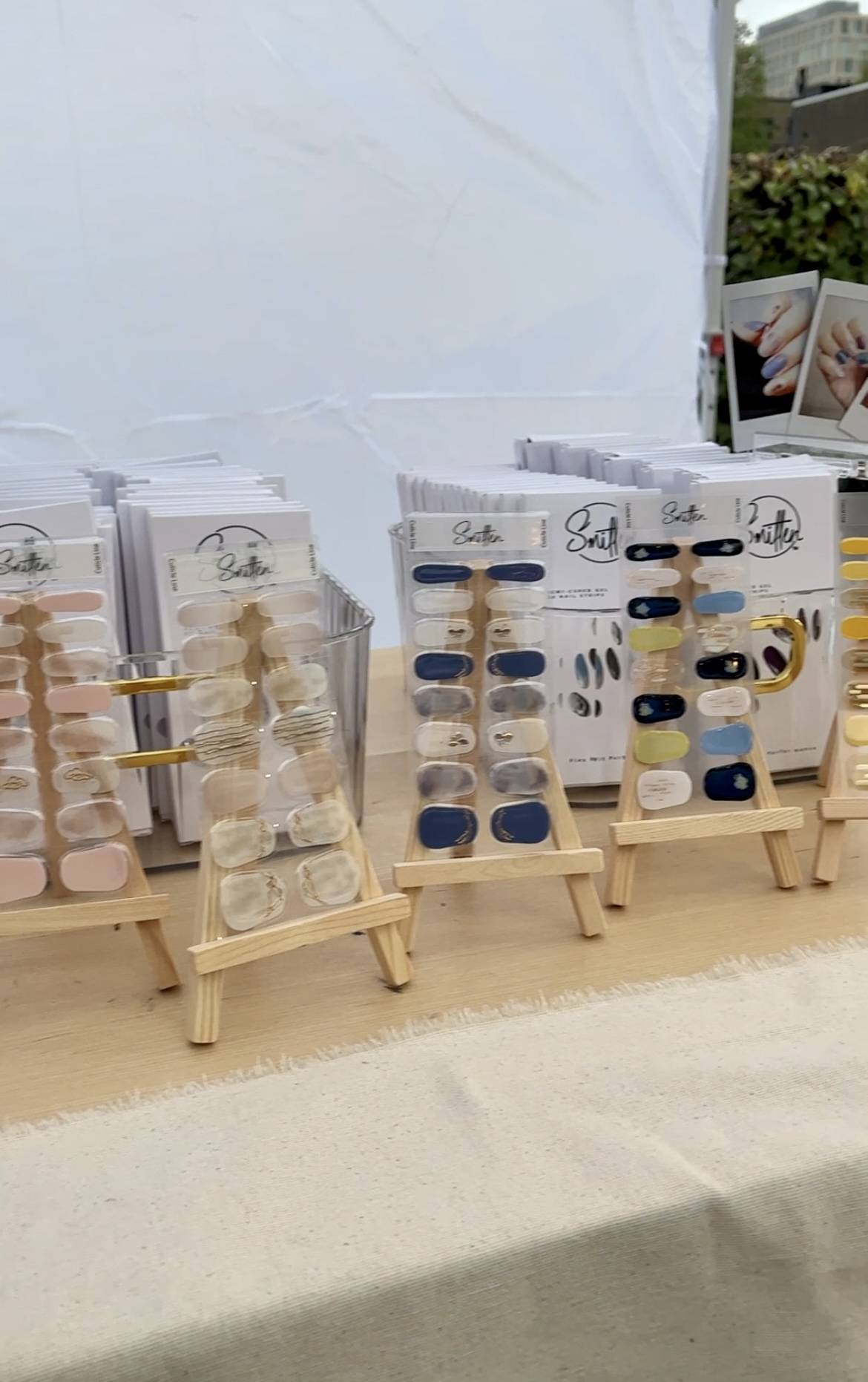 Bridging Innovation and Art: Showcasing Nail Health Products and Our Creative Passion
At the pop-up event, our primary focus as a brand was to introduce attendees to new innovative products that support nail health and bring the US market up to speed with the latest advancements. We took pride in sharing the benefits of using semi-cured gel and educating locals about better options for maintaining healthy nails. The best part was being able to stay true to our love for art, offering products that not only reflect our work but also enhance the lives of those who use them.
---
Gratitude for the Kindness and Support
We are immensely grateful for the kindness and support we received at our first pop-up event at First Thursday. It was an inspiring journey that allowed us to connect with others, showcase our creativity, and grow both personally and professionally. We look forward to participating in more events like this and continue sharing our passion for art and innovation with the world.
---
Check out our unique artwork and nail products here!
---